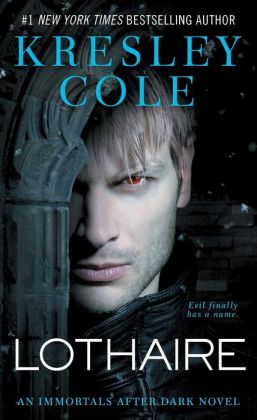 It's that time again – the time of year when the AAR staff weighs in with our pick for best romance of the year. This column is a yearly event for me, and I've been writing it for so long that I couldn't remember when I started writing it (so I checked. The answer? 2001! I couldn't believe it either). I always enjoy hearing our staff gush, and I always find something I should have read already.  After reading Dabney's top picks for this year, I've decided I need to read more novellas.
At the risk of sounding like an old lady who begins every sentence with "Back in my day…" I feel like we've seen a lot of changes over the years. Gone are the days when virtually half our staff voted for the same book (Suzanne Brockmann's Over the Edge). We're a diverse lot these days, and the highest number of votes any book got was two. And maybe I'm also becoming a pushover, but I let two reviewers make more than once choice. Sad to say, this was also a year when many of us didn't feel like we had a lot of choices. Lots of us read good books, but had trouble coming up with great books. And that's a trend I'd love to see turn around in 2013. Nonetheless, we picked our favorites and found books to recommend. If you missed any of these, read fast; our annual poll ends January 20 at midnight.
In their words, here are the AAR staff picks:
Anne:
Oh my God, I actually read and finished a 2012 book!!!
The Devil and the Diva by Renee Valois and David Housewright.
Here is the Amazon link:
http://www.amazon.com/The-Devil-Diva-ebook/dp/B0078V95QY
Definitely a buried treasure as well. It ended up in the "Mystery" category on  Amazon, though it should be in romance as well, so while there is a good review
from Theresa Weir/Annie Frasier, most of the other reviews are negative reviews from Housewright fans who expected a private eye novel instead of what is
essentially a Gothic romance.
Cindy:
My favorite book of the year by a squeak is Tangle of Need by Nalini Singh but for so many different reasons than what would be considered in a stand alone romance.  Tangle of Need is part of a series (with different H/H for each book) about a Psy-Changling world.  What I appreciated in this book was how certain characters who are on the periphery of most of the books are starting to take shape with motives that has many readers still questioning where loyalties lie.  I also appreciated how Singh changed up the dynamic with the hero and heroine.  Singh challenges the 'rules' of paranormal/shifter books by asking what happens if a 'mate' (the person you know is meant to be yours) is just not the one you are going to end up with.
My extremely close second is Lothaire by Kresley Cole because I love tortured heroes but there was one scene that for me, went too far.  As to the rest of the story I really did love it.  Lothaire is still tortured and devious and without much remorse even after falling in love.
Dabney:
Here are my top ten in order
His Very Own Girl by Carrie Lofty
Suddenly You by Sarah Mayberry
A Kiss for Midwinter by Courtney Milan (a novella)
Breath on Embers by Anne Calhoun (a novella)
Gone Girl by Gillian Flynn
At Your Pleasure by Meredith Duran
Ravishing the Heiress by Sherry Thomas
Her Best Worst Mistake by Sarah Mayberry
Room at the Inn by Ruthie Knox (a novella)
A Different Kind of Forever by Dee Ernst
Heather S:
This was extremely hard for me to designate because while I read many good, and even very good, books this year, standout reads were few and far between. There were a few hotly anticipated reads that I found to be disappointing. (Lothaire and Lover Reborn, I'm looking at you.) And there were a truckload of books that were perfectly pleasant ways to spend an afternoon reading, but I couldn't tell you the name of the protagonists an hour after reading them.
So, with that being said, I'm going to go with Bared to You by Sylvia Day for my favorite romance of 2012 for a couple of reasons. One reason is the beautiful, broken hero Gideon Cross, who wears his alpha male badge proudly. But the main reason I loved this book is the intensity of the relationship between Gideon and heroine Eva. Their love is passionate, tumultuous, and melt-the-pages hot. So many romantic pairs in books published today lack true chemistry and passion, but this couple has it in spades.
My favorite non-romance published in 2012 would have to be Code Name Verity, a Young Adult novel set in World War II era Europe by Elizabeth Wein. The story left my heart cracked completely open, a shivering, bloody mess. Not a romance, but a tale of female friendship and ordinary people thrust into extraordinary circumstances, I thought about this story for days after finishing it.
Jean:
Best Book
This was very hard to choose, but all things considered, judged as an individual book, I'm going with Courtney Milan's The Duchess War.  I've been hanging around the fringes of Ms. Milan's backlist but never really investing in any of her books.  But maybe throwing off the yoke of publisher's contracts and going solo has done her good, because The Duchess War, the first full book in her new series, is so awesome I almost bowed down in homage.  It's original, well-crafted, humourous, tragic, and a bloody good story.  Here's to more from the Sinister Brothers.
Runner Up
I have to give a shout out to Castaway Dreams by Darlene Marshall. While I really enjoyed Sea Change, her previous book which started to catch everyone's eye here at AAR, I think she took storytelling and character development to whole new levels.  Her heroine Daphne Farnham is a calculated risk guaranteed to please only select readers, but it's a brave one that pays off in dividends.  Bravo.
Honorable Mention
I loved almost everything about Sherry Thomas' Ravishing the Heiress.  I loved Millie and Fitz, who grow up and grow together in an achingly touching way.  I loved the slow passage of time, past and present interwoven with grace. I even loved the length, which I thought was short but oh so sweet.  Actually, if it hadn't been for Helena and Hastings, this would be my best book of the year. But I found them unappealing, distracting, uninteresting, and totally out of place. Yes, I know the books are best read as a trilogy. But I'm not judging the best trilogy of the year, now am I?
Lea:
My pick is Defiant by Pamela Clare.
I waited years for Defiant – or at least it felt that way. The first two books in the French-Indian War MacKinnon Rangers series were personal DIKs and Connor's story did not disappoint in the least. An intense tale, I found myself completely immersed in this complex yet violent world and the hard won love story at its center.
Lynn:
I think for me the book of the year would have to be The Sleeping Night by Barbara Samuel.  The lead characters and their story just blew me away.  One of the more powerful books(romance or not) that I've read in quite a while.
For runners-up, I'd list:
Practically Wicked by Alissa Johnson – An excellent Regency-set historical, and this one completely charmed me.
Beguiling the Beauty by Sherry Thomas – Is it over-the-top and unrealistic in places? Oh, a thousand times yes.  The writing is so beautiful and evocative that I just lapped it up anyway. I haven't read Ravishing the Heiress yet, but after seeing how much Dabney and Lee liked it, I think I'll have to get to it soon.
The Siren by Tiffany Reisz – I know this book hits hot buttons for a lot of people, and it's definitely not the most comfortable thing to read sometimes.  However, I thought the writing was top notch and I loved how she explored the outer edges of what relationships can look like. There are a lot of layers to this book, and even if it didn't entirely leave me with a smile on my face, it made me think.
Maggie:
Picking a best romance this year has not been easy. Most of my fave authors either didn't publish or had truly awful books (I'm looking at you Linda Howard and Sandra Brown)
I'm torn between the Inspiration Romance Maid of Fairbourne Hall by Julie Klassen and Edge of Midnight by Leslie Tentler, an RS novel that was pretty amazing. Aftershock by Jill Sorenson was also very, very good. My problem is that this year I read lots of really good books. Books I'd recommend, books that encouraged me to continue reading that author and pick up their back list. But I didn't read any truly outstanding books. I wasn't swept off my feet or wowed at any point. I don't know if that is because the market is so strong that I have the privilege of reading many excellent books or if that is because the market is so bland that I am reading a lot of same ole, same ole and even the good stuff doesn't stand out.
Pat:
I have three "best" books this year, each one different so choosing one from among them is difficult, sort of like choosing whether I like apples or oranges better.  The books are Last Renegade by Jo Goodman, About Last Night by Ruthie Knox, and Rainshadow Road by Lisa Kleypas.  Renegade is a Western that's very cleverly written and highly enjoyable.  It centers around fulfilling the dying wishes of an old gunfighter who's been immortalized in a penny dreadful, the pulp fiction broadsides of the time.  At times it's laugh out loud funny, at others poignant and downright sad.  About Last Night is the love story of a British painter who's trying to remodel himself into a corporate banker and a bohemian American woman who befriends him via the London tube.  The story is an angst tear-jerker with an absolutely wonderful ending.  Finally there's Rainshadow Road, about a jilted glassblower and vineyard owner.  The story has mystical elements and a subtlety that underscore the reality of the events in the plot.  Kleypas, who's a wonderful historical romance author, expands the artistry she uses in those books in this one.  For the AAR Reader Poll, I chose Last Renegade because I think this was an overlooked book in 2012 and because, really, I love Westerns.
Rike:
The best romance of 2012 for me was Confessions from an Arranged Marriage by Miranda Neville. It was funny and moving, and I adored the characters and the treatment of the hero's handicap.
Very close runners-up are two other historicals: The Garden Intrigue by Lauren Willig and Ravishing the Heiress by Sherry Thomas. Both authors write a beautiful style, and infuse their protagonists with a sense of being people, flawed but likeable, that made me love the books.
And our three double vote books:
LinnieGayl:
This has been the hardest year for me to pick my best romance since I joined the staff. I've looked through the books I reviewed (audio and print) and did power searches at AAR for everything with a grade of B or higher. I realize that I spent a good part of 2012 doing catch-up with the "best" of 2011 or earlier. It's close, but my best book of 2012 will be Sophie Kinsella's chick lit, I've Got Your Number. Poppy is charming heroine and at the end I was left wanting more.
A close second is Lauren Willig's The Garden Intrigue. I've had my suspicions about Augustus Whittlesby, the hero, since he first made an appearance in the series. I had him picked as Jane's hero, so was disappointed before reading the book when I learned that he finds love with an American. This disappointment turned to pleasure as I read the book and figured out that Jane would never be right for him, but Emma is perfect. There were also some interesting advances in Eloise and Collin's romance.
Far and away my favorite non-romance of 2012 is Charles Todd's The Walnut Tree, a non-mystery venture for the author, with a romantic element.
Leigh:
Grace Grows by Shelle Sumners is one of my favorites, and I've Got Your Number by Sophie Kinsella  – it is always difficult for me to pick only one book.
Wendy:
Had to think about this one a bit. It was a toss-up between Kresley Cole's Lothaire, Thea Harrison's Lord's Fall, or a couple by Kristen Ashley. Or maybe one of Carla Kelly's?
Lothaire won because I really liked the heroine. L is so evil and powerful, and yet she manages to hold her own against him.
Lord's Fall is a very close second, because its one of the sweetest romances I've read in a while, with lots of excitement and the cutest ending.
Mystery Man and Games of the Heart by Kristen Ashley deserve Honorable Mention. The heroes in both can be complete asshats, the author's writing is crazy, and that passed vs past thing she does makes me crazy – but there's something special about both books that I just love. Kristen's backlist got me through a hard time this summer and those two were standouts.
Louise:
I'm going to vote with Wendy on this one!  My first thought was
Lothaire by Kresley Cole – and for the same reason.  Any one who can
blow his evil mind gets respect!  My second choice would also be a
Harrison, but it would be Oracle's Moon instead of Lord's Fall.  Third
would be Lover Reborn by JR Ward.  Fourth would be Firelight by
Kristen Callihan.
Lee:
My top pick is A Notorious Countess Confesses by Julie Anne Long.  The author has such a way with her characters that you just keep reading and reading one more chapter if when it's time to go to bed.
Runners Up:
A Lady Awakened by Cecilia Grant because it was just so refreshing to read lovely prose and be introduced to characters who didn't do what you expected them to do.
I've Got Your Number by Sophie Kinsella.  Funny, sweet with great dialog and it's set in London.  What's not to like?
And finally Ravishing the Heiress by Sherry Thomas.  A heart wrenching story about unrequited love.
Blythe:
My pick – by a nose – is the same as Lee's: Julia Anne Long's A Notorious Countess Confesses. A memorable minister hero, a "fallen woman" heroine who refuses to conform to stereotypes, and a believable, romantic love story. It was a pure delight from start to finish.
My runner up was so strong that I just sat here for ten minutes, agonizing over whether it should really be first: Cecilia Grant's A Gentleman Undone. Fabulous writing, very memorable scenes.
Also completely fabulous and worth a look: Tessa Dare's A Week to Be Wicked and Miranda Neville's The Importance of Being Wicked.
What do you think of our choices? Which have you read? And did you find voting in our annual poll hard or easy this year?
– Blythe Barnhill
I've been at AAR since dinosaurs roamed the Internet. I've been a Reviewer, Reviews Editor, Managing Editor, Publisher, and Blogger. Oh, and Advertising Corodinator. Right now I'm taking a step back to concentrate on kids, new husband, and new job in law...but I'll still keep my toe in the romance waters.