It's the first day of 2021 and, really, it's not a moment too soon. Worst year ever? No. That goes to 1348 when the Black Death wiped out half of Europe. It's not even the worst year in my lifetime–that has to be 2001, the year of 9/11. Still, it's  been a dumpster fire of an annum!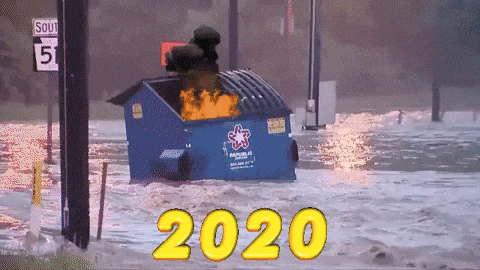 2021 has to be better.
For my part, I have made some resolutions I hope will make the year shine. Here are those that focus on reading.
---
Read at least six non-fiction books. I don't read non-fiction–my excuse is I read four newspapers/sites a day–but I know I'm missing out. First up: Erik Larson's The Splendid and the Vile. (Read it? Thoughts?)
Read or at least try to read all the books on our yet to be published Best Books of 2020. (Here's our list from last year–I've read five of these.) There are no better romance recommendations than those of the AAR staff and this year, I'm going to take their advice!
Read the twenty books I've not read on the last AAR Top 100 list. (Bonus points if you can guess what those are!)
You? Do you have any reading resolutions for the coming year?
Impenitent social media enthusiast. Relational trend spotter. Enjoys both carpe diem and the fish of the day.