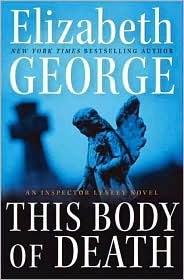 I think fiction was my first love. The B. Dalton I frequented as a teenager was shaped like an octagon, and I can still see the shelves of the fiction section in my mind's eye. I scanned them often, looking for something new to try. Classics were first (I read Mark Twain and Jane Austen for fun, but could take or leave Hemingway), but I soon zeroed in on historical novels. John Jakes, Edward Rutherford, M.M. Kaye. It took some time, but eventually my dissatisfaction with some of those led me to romance. I can actually remember the book that was the final straw, though I've forgotten the title; the heroine's husband was a sea captain, and eventually they fell out of love with each other and lost all their money. It was all horribly depressing, and it pushed me toward a life-long love of happy endings.
I still read mostly romance, but not only romance. I think this is important for two reasons: First, it keeps me from slumping. If I've had a month full of mediocre or outright bad review books, I read something completely different. If I have had it up to here with cliche titles, formulaic plotting, and romance conventions in general, I review something entirely different. I'm probably one of the most slump-proof people I know; I've been reviewing for twelve years, and I'm still not tired of it. There have been books that were tough to get through, and some I simply couldn't get through, but I've never been sick of reading. But I also think it's important to know what's going on outside the romance purview. I wouldn't go so far as to say one should read every best-seller or Pulitzer Prize winner (though I once vowed to do the latter), but I do think it's nice to keep abreast of what's happening in general.
I do this in a couple of ways. First of all, I've been in a book club – the same book club – for longer than I've been a reviewer. For eleven months out of the year (we take December off), I am guaranteed to read a book – usually chosen by someone else – that isn't a romance. Some of them are terrible, and some are wonderful. Most are fiction, though we've read self-help, biography, history, and even poetry. Many are books I would never have picked up in a million years if someone hadn't chosen them for me. Sometimes a member's love for a book can be infectious, and sometimes it's baffling. And some of the best discussions have been about books we all disliked (no one will ever forget our discussion of Colleen McCullough's Tim). Staying involved in this club year after year, discussing books with women who have a variety of reading tastes is one way I keep my foot in the door. If I haven't heard about the latest new must-read, then someone else has.
But I also have my own go-to authors. Right now I'm reading This Body of Death by Elizabeth George. I've been reading her books since she started writing them over twenty years ago. The only one I haven't read is What Came Before He Shot Her, mostly because I was so pissed off by Lady Helen's death that I simply didn't care what made him do it. Otherwise, I find her books well-written and riveting, and I love her characters. When she has a new one out, I work it into my reading schedule as soon as I can.
I'll read anything Malcolm Gladwell writes; I find him totally fascinating.
Connie Willis is fabulous. I actually discovered her early in my reviewing career when I was assigned To Say Nothing of the Dog. What a delicious book; thrilling discoveries on that level have been rare for me. Her latest book, Blackout, is terrific as well, but be warned that it ends in a cliffhanger of cliffhangers (but never fear; All Clear is out in October).
If I'm not reading something for bookclub, or something new by an old favorite, then I usually find myself drawn to historical fiction and Chick Lit (admittedly with varying results).
How much of your reading is straight romance? And when you wander off the romance path, where do you go?