On some rare occasions, if you're favored, you read a passage or a scene in a novel so grandly romantic, you're gobsmacked. You swoon, your heart feels tender and ardent. Whatever is said or happens in the scene, it's what you've dreamed of receiving (and, if you're extraordinarily lucky, have.)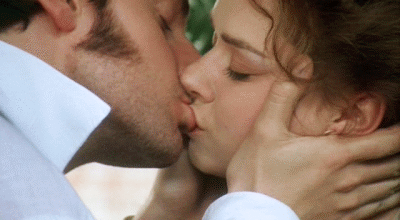 Whether it's sweet or steamy, or dramatic or small, these are the scenes we read again and again.
Romance novels–woo hoo!–are full of such memorable scenes.
As I wrote this, I thought of many. I sighed recalling Asher's explanation to Lyon of why he (Asher) loves Violet in Julie Anne Long's I Kissed An Earl. I flushed thinking about when Anthony and Daphne make love in his bed and he makes her feel beyond cherished in Laura Lee Guhrke's Guilty Pleasures. I started sobbing reading the letter Sawyer shows Elle he's written to his dead wife–trust me, it's glorious–in Serena Bell's Sleepover. Really, there are just so many powerhouse, tear your heart out in the very best way possible, scenes in the books I love.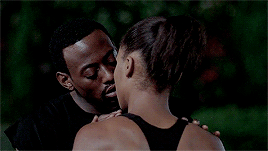 But the one I picked, after spending several very pleasurable hours, is one of the final scenes from Sherry Thomas' His at Night. Everything about it, from the gesture Vere makes to show Elissande how much he understands and loves her, to the sublime prose, to the happiness Elissande finally believes can be hers, is perfect. If you'd like to read it, it's here.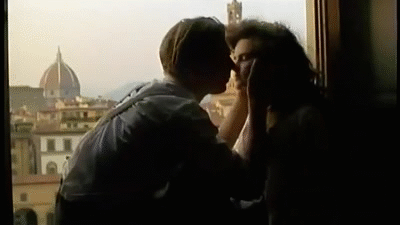 What's your pick for the most wildly romantic scene in romance novel ever. (And if my gifs have inspired you to pick one from a movie instead, go right ahead!)
Happy Valentine's Day, peeps. There is no great love that that between a reader and a perfect book. I hope you all have that love and others in your life today!
Impenitent social media enthusiast. Relational trend spotter. Enjoys both carpe diem and the fish of the day.